Welcome in our e-Shop
MODELS CENTRUM
A site for the impassioned model makers of models out of paperboard.

A hobby intelligent, educational, creative and amusing !

You will be able to discover our catalogue of products and news .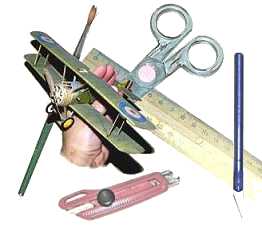 Optimized for 800x600 and IE



---

Add to Favorites
Last update : january 13, 2019





We accept payment with a credit card



via the protected PayPal service ( secure transaction ).





USS ´' PORTLAND ''
( 510 g )
U.S.A, actuality.
Scale 1:200


To know some more

Egyptian temple Kalabcha
(340 g)
Scale 1:200
Pre cut model. Moving parts.
Text in 6 languages with history and illustrations.


To know some more

HMS RODNEY warship
( 255 g )
( GB ) Plans of scale 1/100, 1/200 and 1/400
7 plans with the forma 56 x 80 cm !
R A R E !


To know some more

MACK SUPER-LINER
( 660 g )
U.S.A (version Australia) actuality.
Scale 1:25


To know some more

Dinosaurus STEGOSAURUS
( 350 g )
The Stegosaurus kit.


To know some more

Grumman F-14 A TOMCAT
( 250 g )
USA, actuality
Scale 1:33
Superb great model !


To know some more

KARTONOWKA 3/01
( 220 g )
A review for model makers out of paperboard.
At the interior :
- reports
- photographs of the models
- boards out of paperboard to build models, dioramas etc ... !

To know some more

M-110 A2 mobile gun
( 420 g )
USA, actuality
Scale 1:25

To know some more